By MB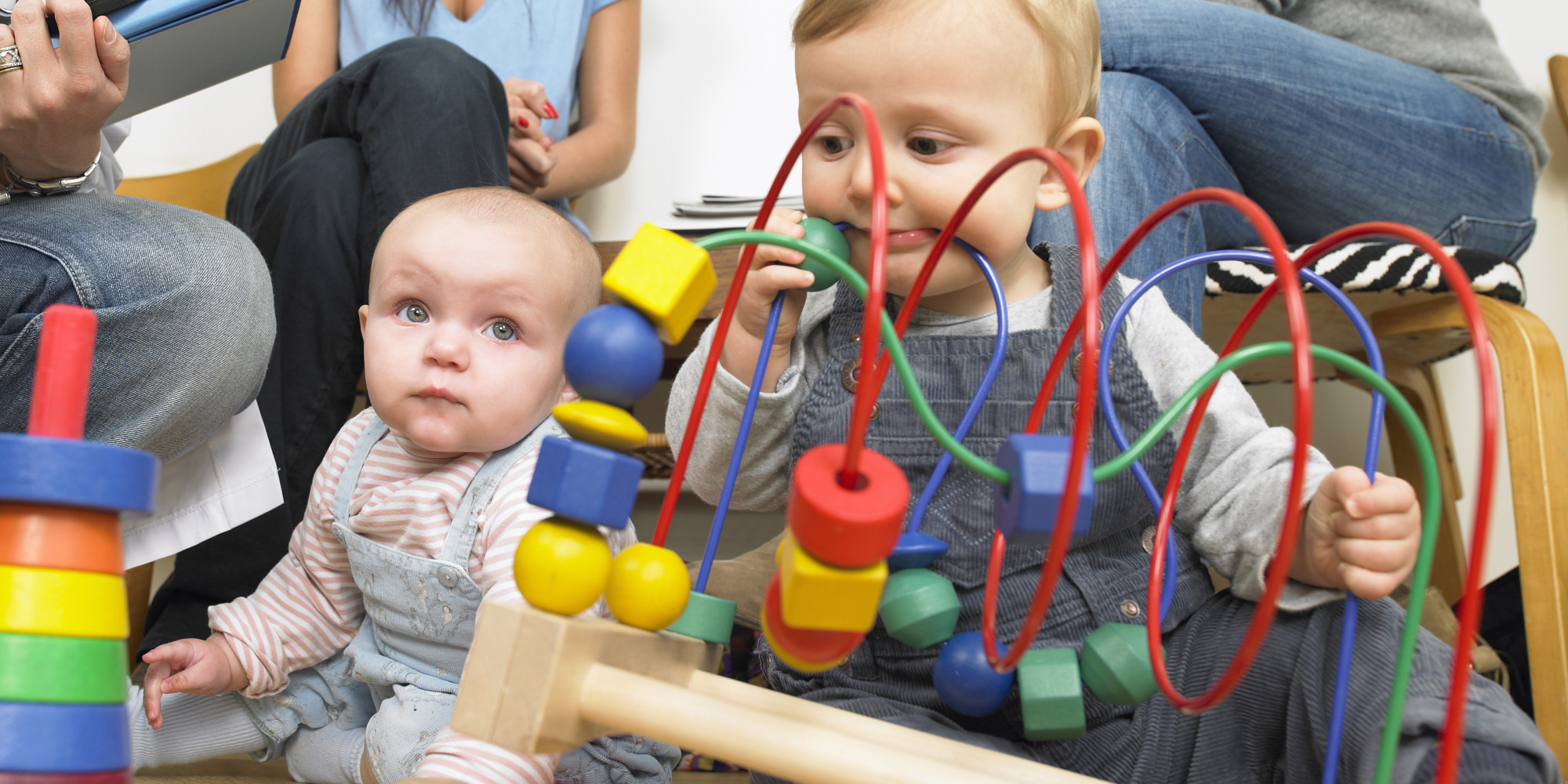 You can't make this stuff up. An exhaustive 13-year study found an elevated risk of flu-like illness in the two weeks following well child visits.
Having no insurance showed the lowest risk of illness, because of no doctor visits. In other words, being insured and going to a pediatrician increases your child's risk of getting sick.
The study focuses on disease transmission in doctors' waiting rooms. They offer no statistical evidence to support this hypothesis, you are just supposed to believe that germs are the only cause of illness.
Of course there is an element of truth in that theory, sitting there packed like sardines in a stuffy doctor's waiting room being sneezed and coughed on by sick tykes is certainly not the most healthy environment.
However, one HUGE cause of flu-like disease is VACCINATION. Most doctors are ignorant about vaccine-associated enhanced respiratory disease (VAERD), which is the exact disease described in this new well-child-visit-makes-you-sick study.
According to the Center for Infectious Disease Research and Policy (CIDRAP), piglets who received seasonal flu vaccine 'got sick with severe pneumonia and had severe lung damage after they were infected with the 2009 H1N1 virus, suggesting that cross-reactive antibodies triggered by the flu vaccine made symptoms worse after infection with a different flu strain.'
Science Translational Medicine Journal calls this form of medical malpractice Vaccine-induced disease enhancement.
Furthermore, the package insert for the FLUARIX flu shot prominently lists upper respiratory tract infection, nasopharyngitis, nasal congestion, diarrhea, influenza-like illness and vomiting as adverse events of the flu shot. In other words, the FLU SHOT gives you flu-like symptoms. The same symptoms this study reports kids develop after well-child visits, which are simply undisguised excuses to pump kids full of vaccines.
Doctors make you sick. Want a healthy child? Avoid pediatricians, well-child visits and vaccines. Find a doctor who serves your interests, not those of pharmaceutical companies and the CDC. Get your nutritional house in order so your child has a healthy immune system that fights off disease challenges and develops superior natural immunity. As vaccine Godfather Paul Offit puts it 'It is true that natural infection almost always causes better immunity than vaccines.'
These medical appointments shouldn't be called well child visits. They should be called get-your-well-child-sick-by-going-to-the-doctor visits.
***************************************************************************************
EurekAlert CHICAGO (February 12, 2014) – New research shows that well-child doctor appointments for annual exams and vaccinations are associated with an increased risk of flu-like illnesses in children and family members within two weeks of the visit. This risk translates to more than 700,000 potentially avoidable illnesses each year, costing more than $490 million annually. The study was published in the March issue of Infection Control and Hospital Epidemiology, the journal of the Society for Healthcare Epidemiology of America.
"Well child visits are critically important. However, our results demonstrate that healthcare professionals should devote more attention to reducing the risk of spreading infections in waiting rooms and clinics. Infection control guidelines currently exist. To increase patient safety in outpatient settings, more attention should be paid to these guidelines by healthcare professionals, patients, and their families," said Phil Polgreen, MD, MPH, lead author of the study.
Researchers from the University of Iowa used data from the Agency for Healthcare Research and Quality's (AHRQ) Medical Expenditure Panel Survey to examine the healthcare trends of 84,595 families collected from 1996-2008. Included in the analysis were demographic, office-based, emergency room, and outpatient cases records. After controlling for factors, such as the presence of other children, insurance, and demographics, the authors found that well-child visits for children younger than six years old increased the probability of a flu-like illness in these children or their families during the subsequent two weeks by 3.2 percentage points.
This incremental risk could amount to more than 700,000 avoidable cases of flu-like illness each year and $492 million in direct and indirect costs, based on established estimates for outpatient influenza.
In a commentary accompanying the study, Lisa Saiman, MD, notes, "The true cost of flu-like illnesses are much higher since only a fraction result in ambulatory visits and many more cases are likely to result in missed work or school days. Furthermore, these flu-like illness visits are associated with inappropriate antimicrobial use."
The authors stress the importance of infection prevention and control in ambulatory settings, suggesting pediatric clinics follow recommended guidelines that include improving environmental cleaning, cough etiquette, and hand hygiene compliance.
"Even with interventions, such as the restricted use of communal toys or separate sick and well-child waiting areas, if hand-hygiene compliance is poor, and potentially infectious patients are not wearing masks, preventable infections will continue to occur," said Polgreen.
###
Jacob E. Simmering, Linnea A. Polgreen, Joseph E. Cavanaugh, Philip M. Polgreen. "Are Well-child Visits a Risk Factor for Subsequent Influenza-Like-Illness Visits?" Infection Control and Hospital Epidemiology 35:3 (March 2014).
Published through a partnership between the Society for Healthcare Epidemiology of America and The University of Chicago Press, Infection Control and Hospital Epidemiology provides original, peer-reviewed scientific articles for anyone involved with an infection control or epidemiology program in a hospital or healthcare facility. ICHE is ranked 13 out of 158 journals in its discipline in the latest Web of Knowledge Journal Citation Reports from Thomson Reuters.
************************************************************************
Are Well-Child Visits a Risk Factor for Subsequent Influenza-Like Illness Visits?
1. Department of Pharmacy Practice and Science, University of Iowa, Iowa City, Iowa
2. Department of Biostatistics, College of Public Health, University of Iowa, Iowa City, Iowa
3. Departments of Internal Medicine and Epidemiology, University of Iowa, Iowa City, Iowa
Address correspondence to Philip M. Polgreen, MD, MPH, Division of Infectious Diseases, Department of Internal Medicine, Carver College of Medicine, University of Iowa, Iowa City, IA 52242 (philip-polgreen@uiowa.edu).
Received June 7, 2013; accepted November 14, 2013; electronically published January 29, 2014
The majority of preventive health care for children is administered during routine well-child visits. During these visits, vaccinations are administered, screenings are performed, and developmental milestones are assessed.1 Well-child visits occur annually in children after age 3 years and more frequently before.1 These visits often occur in the same clinics as acute care visits. Among younger children, respiratory infections generate a substantial number of acute care visits.2 Unfortunately, these infections may spread in waiting and exam rooms. Routes of transmission include droplets, the hands of healthcare workers, and environmental contamination.3–5
To prevent the spread of infections to patients during well-child visits, several approaches are used. In addition to stressing the importance of hand hygiene and environmental cleanliness, some clinics have attempted to restrict the use of communal toys and opened segregated well-child waiting areas.4 However, even with these interventions exam rooms are usually not segregated. In addition, hand hygiene compliance and environmental cleaning are routinely not optimal.6 Overcrowding during the respiratory virus season may further increase the risk of transmission.
Knowing the level and timing of elevated risk during ambulatory care may allow rearranging or rescheduling of well-child visits so they do not occur during the peak of the influenza season. However, little information about the scale of the problem in pediatric offices exists. The purpose of this article is to determine whether well-child visits are a risk factor for subsequent influenza-like illness (ILI) visits within the child's family. We also estimate the cost of these subsequent infections on a national level.