May 16, 2012 by Thinking Moms' Revolution
Dear Dr. Asshat;
You probably haven't even noticed that I pulled my child out of your practice but I wanted to take a minute to explain why I did. You SUCK!  Your lack of curiosity about my son's medical decompensation and subsequent Autism after his over-vaccination under your care is offensive. Apparently "do no harm" really means "do not care".
Do you know that my husband hates you so much that I can't mention your name in his presence? Yes, we blame YOU. Since the American Academy of Pediatrics (AAP) had the forethought to indemnify all pediatricians with zero legal liability before implementing the harshest vaccine schedule in the world, my only recourse is this letter.  "Oh, but…" you whine, "we don't know that vaccines cause Autism." Actually, if you read the vaccine package inserts we do know and they do.
I saw that glint of panic in your eye when I brought Nick in at 18 months, three months after receiving the MMR, Dtap and Hib in one visit. Over those three months we had been in the Emergency room, spent countless hours with On-call pediatricians and Sick visits for unrelenting ear infections, bronchitis, and endless rounds of antibiotics. At that 18 month visit I told you Nick had stopped speaking and I saw the faintest shadow cross your face. That was your suspicion about what had happened. If you'd had the balls to say it out loud then; "Vaccine Adverse Event", we could have begun the healing immediately. Instead you abandoned the truth and left Nick and I helpless to figure it out.
ASSHAT
There were so many moments when you failed my son. The most shocking realization came when I called you to tell you Nick had been formally diagnosed with Autism at 21 months.  You told me you had an Autistic daughter.  I had asked you at Nick's 15 month shots, if you had the decision to make  again for your children, would you still vaccinate with the MMR? You assured me it was safe.  Guess that MMR may not have worked out all that well for you either?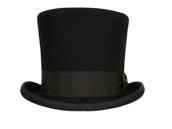 When I told you Nick had been diagnosed with Mitochondrial dysfunction you replied "that's strange?" What's strange? That a mom knows the word 'Mitochondrial'? Certainly not that an Autistic child has a Mitochondrial issue?  The UMF, the United Mitochondrial Foundation, estimates Mito Dysfunction is possible in as many as 80% of Autistic kids. Mito dysfunction should be one of the first things you look for in a child that regresses like Nick did.
ASSHAT
Or the office visit when we realized that Nick had gone from the 95th percentile in height and weight down to the 33rd in nine months.  You told me there was no cause for alarm because obesity was the greater concern in children's health.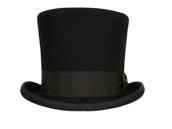 When I told you I had put Nick on a gluten free/casein free diet and his horrific diarrhea had decreased by 50% and he had started putting two words together you tried to dissuade me from continuing. You said "but food is social and these kids are too isolated already". Let me tell you, there is nothing social about chronic acidic diarrhea. You called it "Toddler Diarrhea" and told me I gave him too much juice. We gave him no juice. It was Clostridia that you had failed to diagnose. And the condescending CYA (cover your ass) note that you wrote in the chart about 'mom not following your advice' was a nice touch too.  Following your advice not to try new bio medical interventions to heal my sick and injured baby would have had far more toxic results than anything we have tried.
ASSHAT
You broke my child. You took a healthy baby boy and by 18 months you left me with a yard sale of medical problems and neurological damage. Your response was one lousy referral to Early Intervention. Quite simply, you stole my son's future.  Pediatricians should be looking harder at Autism than anyone else. They should be the most worried.  You are, as a group, guiltiest of refusing to acknowledge the enormity of the Autism crisis. The silence from the pediatric community on Autism is deafening. Your colleagues are ignoring their role in the decimation of a generation of children.  You are practicing a form of medicine you cannot defend. There have been no studies on the full vaccination schedule's subsequent effects on a baby. You have no research to fall back on. The studies don't exist. Pediatric medicine has left common sense behind.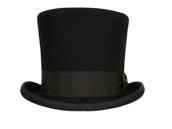 It disgusts me that as a pediatrician you can get continuing education credits for seminars that teach you how to deal with parents who question vaccine safety. It's not the parent's problem that your work life as a pediatrician has become so untenable that the 15 extra minutes it takes to review a family history for the red flags of auto immunity or weigh the pros and cons of a certain vaccine could cause pediatricians so much aggravation. What other profession could survive with the 'my way or the high way' tenor of so many pediatric practices today? Can you imagine if an interior decorator took that tone? "You do the whole house in 'Retro '50's Suburban' or I walk". We are consumers of your care. We pay for your services. If we cannot partner with you in our child's health than how can we work with you?
My God I hope you are learning as children crash from vaccine damage in your practice. But if you are not, know this; The moment it hits you… the total sum of the damage you, individually, are responsible for,  there is nothing I could say to you that will hurt as much as the cracking blow of that realization.
Sincerely,
Mama Mac
Now that I have put my anger where it's due I'm going to fill my heart  with the loving energy I need to heal my son and breathe in the hope and grace of all of the courageous Autism parents I get to hang out with at Autism One next week in Chicago.
Let the healing begin.