By MB   August 18, 2013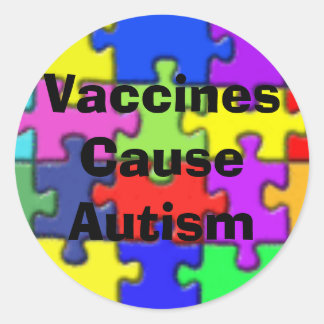 Here you have it straight from the horse's mouth: Vaccine reaction victims 'develop' autism. The US government agency in charge of the Vaccine Injury Compensation Program says they have paid-off vaccine reaction victims who were diagnosed with autism.
Health authorities, doctors and journalists who deny that vaccines cause autism are either ignorant, lying or living in a fantasy world.
The mechanism by which vaccines cause autism is encephalitis (brain inflammation) – a process I have described repeatedly. For a detailed explanation of that subject please refer to these previous two Refusers articles: The Medical Textbook Definition Of A Vaccine Adverse Reaction: Brain Infection (Merck Manual) and CDC Says MMR And Pertussis Vaccines Can Cause Permanent Brain Damage.
The U.S. Department of Health and Human Services issued the following statement quoted by an Austin TV station in response to a recent online viral article: Courts Quietly Confirm MMR Vaccine Causes Autism.
David Bowman, HRSA Office of Communications
"The government has compensated cases where a child showed sudden serious brain illness (called acute encephalopathy) at the time of vaccination. Some of these compensated children go on to develop long term medical and developmental problems … Long term medical problems may include seizures, cerebral palsy, developmental delay, mental retardation, as well as the diagnosis of autism."
Click PLAY to hear the Refusers song Unavoidably Unsafe